Manufacturers have incorporated a bottom lining under the surface of the floor plate to improve the noise resistance of SPC rigid flooring. In which, use of IXPE and EVA foam materials to make mute pads can play its role more fully. The material has the characteristics of environmental protection, flame retardant, insulation, waterproof, moisture resistance, shock absorption, aging resistance, easy processing and molding, no pollution, etc.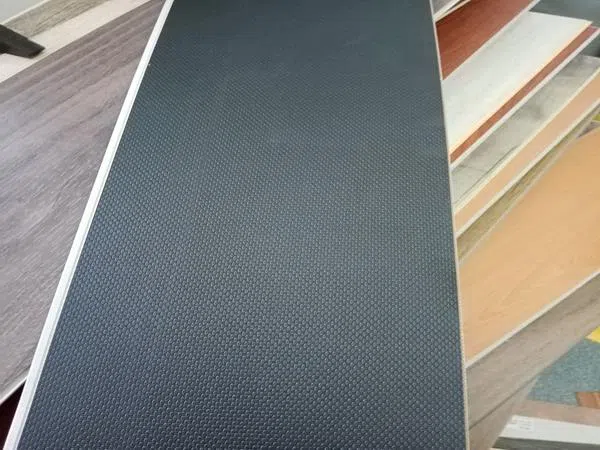 Electronic cross-linked polyethylene foam material, referred to as IXPE. Polyethylene itself is non-toxic and odorless. It is produced by an electronic cross-linking process, does not contain any toxic auxiliary agent, and uses high-temperature foaming agent. IXPE products use a continuous foaming process, with a smooth skin, a fine closed-cell structure, and more uniform product thickness. Because of its closed-cell structure, IXPE is a closed-cell structure with numerous independent bubbles inside the material, which has a low thermal conductivity and good thermal insulation performance. The surface can be calendered to provide better thermal insulation and moisture resistance. In addition, IXPE has high mechanical strength and long-lasting properties. Anti-aging, stable chemical, as a floor mat, excellent elasticity, cushioning performance, more silent, more comfortable feet.
The production process of EVA foam material is chemical foaming in a fixed mold cavity, and the product is a thick sheet. Thin products are completed through processes such as joining and planing, and the surface cell structure is damaged, so the surface finish and flatness of the product are poor. EVA coils are welded to achieve a longer size. If you want to use EVA material as an overall floor mat, the strength at the welding interface is weak, and the overall performance will be affected.
SPC flooring is being sought after and used by many individuals in Vietnam, despite the fact that they were only recently introduced to the market. The integration of the IXPE bottom layer into the SPC floor plate made the EFLOOR waterproof composite floor – a high-class locking plastic floor from New Era Home – stand out, making the product soundproof and incredibly quiet. In the winter, keep your feet warm and in the summer keep them dry.
EFLOOR – The new brand of NEW ERA HOME BLOCK TILE JSC.
– ☎ (+84) 28 3526 7177
– ✉️ info@efloor.asia
–  60 Dang Dung St., Tan Dinh Ward, District 1, HCMC.